Landing Pages & Welcome Screen Text
Helps you set up & control Landing pages, welcome screen text, etc.
---
Control Landing Page Behavior & Content
This feature enables you to control the look, content & feel of the Landing Pages you would be redirecting your prospective users to, when they click on an active referral link.
It is important to note the importance of having a personalization & subtlety to the feel one gets when they visit your app. Hence having a Landing page which allows you to personalize the user's journey goes a long way in creating affection.
Imagine this like, having a note welcoming the user when he/she clicks on the referral link – along with his name and the friend's name (his referrer) – conveying how much he stands to earn as part of the referral campaign.
Navigation
Dashboard >> App Details >> Select Campaign >> Click More >> Landing Pages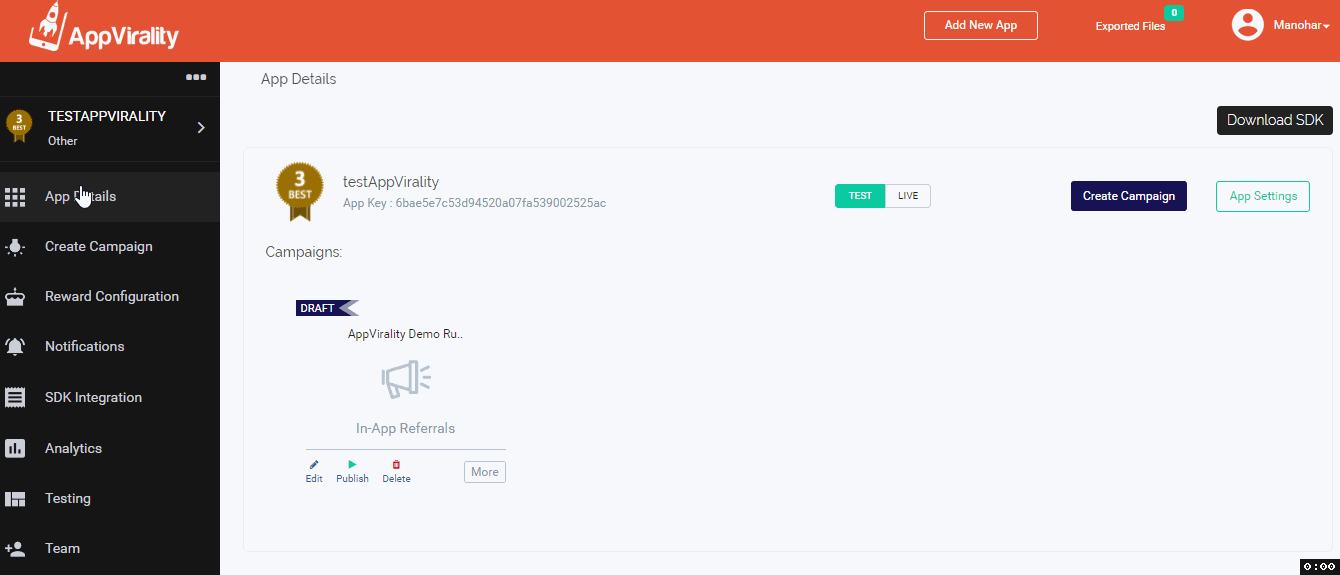 As depicted above, you can control the design & text to be displayed when leading a friend from the Referral link click to the point where he downloads the app.
Landing page will be shown if Advanced URL's were not configured for respective platforms.
In the below screenshot shown, i could see the Advanced URL setting is configured for only andriod.
If you click on referral link in IOS or Windows or any platform other than andriod then you will be able to navigate to the landing page configured.
If you click on referral link in andriod platform then it will navigate to playstore as it is configured in Advanced URL settings (will not navigate to Landing page)
The welcome screen that is usually displayed to new users upon their 1st app interactions, immediately after the installation of the app, is also customizable. Based on the rewards you have configured in the campaign, AppVirality takes the onus to auto-generate a catchy phrase as the Welcome Message on the Welcome Screen.
Navigation:
Dashboard >> App Details >> Select Campaign >> Click More >> Landing Pages >> Scroll down to Configure In-App Welcome Message
This can be customized to display what you would like better in place of what the systems generate.
For this just scroll down below the landing page customization section
If you are already finished with your Integration, should definitely read the Welcome Screen Setup Guide. It will enable what you see above in the picture.
Go to >>